Tree Surgeons Bramhall – North Cheshire Forestry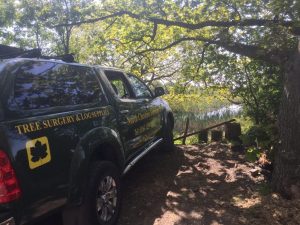 Hi and welcome. We are Bramhall tree surgeons with thirty plus years of professional tree surgeon experience. We have been established since 1976 and have grown into one of the most customer focused tree surgeons Bramhall has to offer. If you are interested like some work done please call us on 0161 427 5813 for a free no obligation quote.
We know how important it is that the professional tree care we provide is of the highest standard available. Also we understand that maintaining good communication with the client throughout the process leads to a better experience and more satisfied customers.
If You Would Like to Get in Touch Please

Fully Insured Bramhall Tree Services
Whenever someone is working at your home or business, it is important to know that they are insured in case of an unforeseen problem. Tree surgery can be a dangerous task and hiring an uninsured tree surgeon could end in disaster. North Cheshire Forestry are Bramhall tree surgeons who are fully insured for up to 5 million pounds, providing complete peace of mind for our customers and their families.
We Only Use NPTC Trained Staff

We are a Tree Surgeon Bramhall can trust to provide the highest standard of tree services on offer. That is why all our staff are NPTC trained professional tree service providers. The national test proficiency council is the forestry industry training provider and awarding body. Be assured that all our staff are fully trained NPTC professionals ready to undertake any tree surgeon service required.
Being such a well established Bramhall tree surgeon means that our staff are highly experienced tree service providers. While qualifications are a great way to begin, it is as you gain experience in your industry that you gain a true understanding of the best way to provide a professional tree surgeon service. All our work is completed to BS3998 standard for tree care to ensure healthy natural looking trees for our customers. That is why we are a tree surgeon Bramhall has trusted since 1976 for all its tree surgeon needs.
As well as being tree surgeons Bramhall we cover Stockport and the south Manchester area. Why not call us today for your free no obligation quote or use the form provided. Or for a more comprehensive look at the services we provide keep reading.
Tree Surgeon Bramhall – Our Services
Tree Removal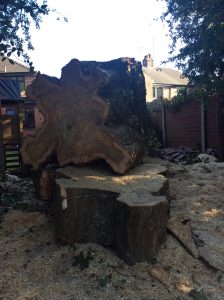 We offer a complete tree removal service for our customers. This starts with an examination of the tree and surrounding area in order to find the best way forward. Weather this is a simple fell and removal or a sectional dismantle using ropes and lowering devices, we are able to provide the professional tree removal service required.
Tree Pruning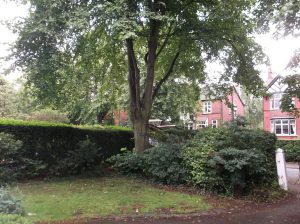 There are many ways pruning can help your trees. If the tree has got out of control a crown reduction can help restore shape, balance and be a good alternative to tree removal. If you want more light in the garden but are happy with the overall shape of the tree then you might consider crown thinning. Crown thinning can let light through the tree and reduce wind resistance for the tree improving stability.
If lower branches have become a problem then crown lifting can help to remove them while keeping the natural shape of the tree. Also dead wooding is a good option if your tree has branches which have died to prevent accidental damage to your garden.
Hedge trimming
In addition to trees we are a Bramhall tree surgeon who provide a professional hedge trimming service. We can help keep your hedges healthy and under control. Also if your hedges have got out of control we have the equipment and expertise to bring them back under control for you. We also offer a hedge removal tree service if the hedge is no longer required.
Stump Grinding
As well as are other services we offer a specialist stump grinding service for our customers. If you need some trees removing but don't wish to be left with a tree stump after, our stump grinding service is for you. Using a professional stump grinding machine, the root bowl is ground out completely giving the option to replant, turf over or leave as is.
Thank you for visiting our website. If you need a service please feel free to get in touch today for free estimates or advice. call us on 0161 427 5813 for a free no obligation quote.